Lina bough this cheap outdoor set somewhere because the squirrels were eating the old set and I haven't had a chance to make any headway on the never-ending list of projects.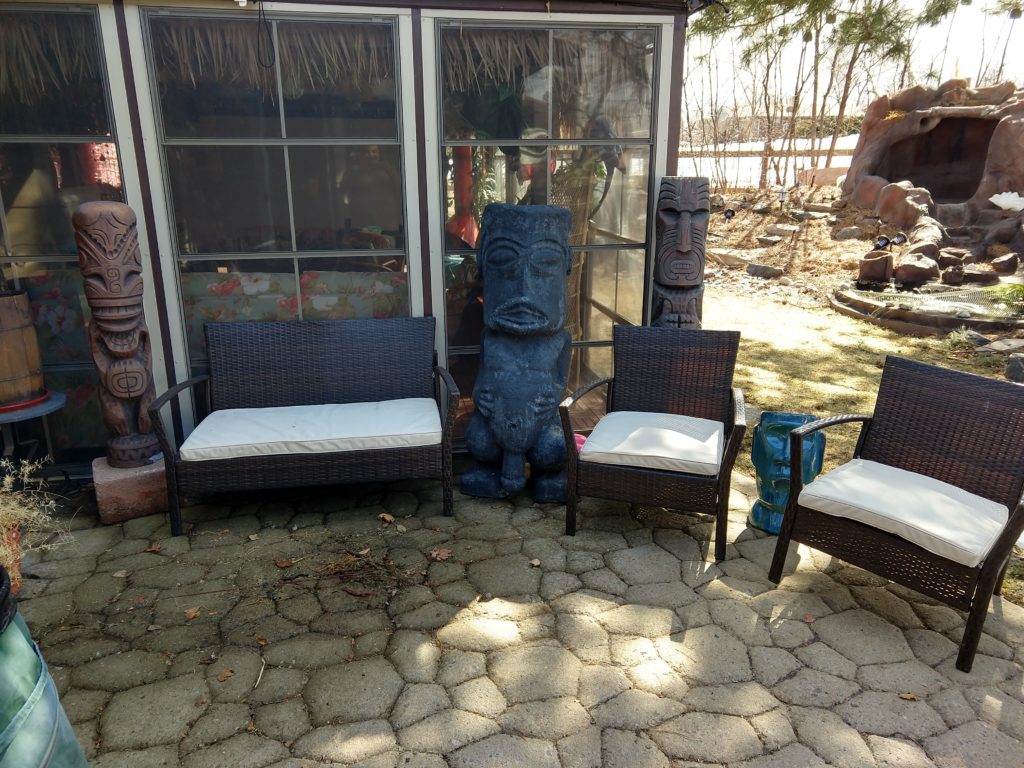 We bought a set of rattan for the Tiki room and the cushions didn't even make it to the end of the block after we picked the set up because the cat-piss smell was overwhelming. We trashed those cushsions and I was supposed to make some temporary cushions before we went to Hawaii and could pick some good fabric.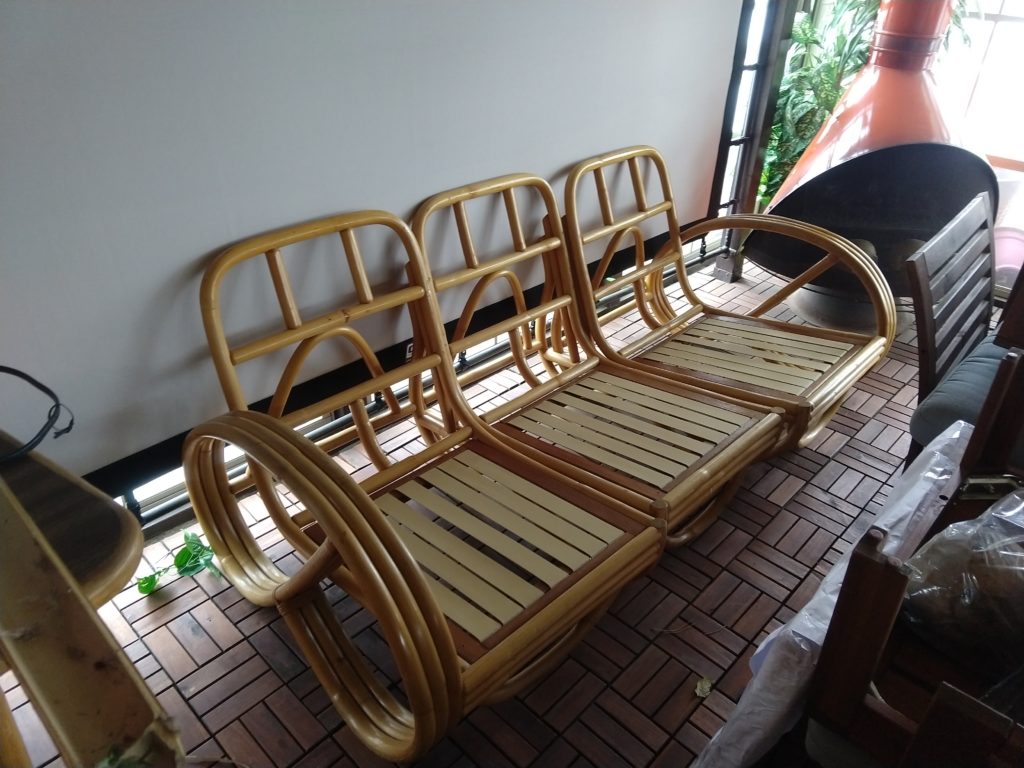 That didn't happen, and I needed practice on my new sewing machine before I made the permanent Tiki cushions;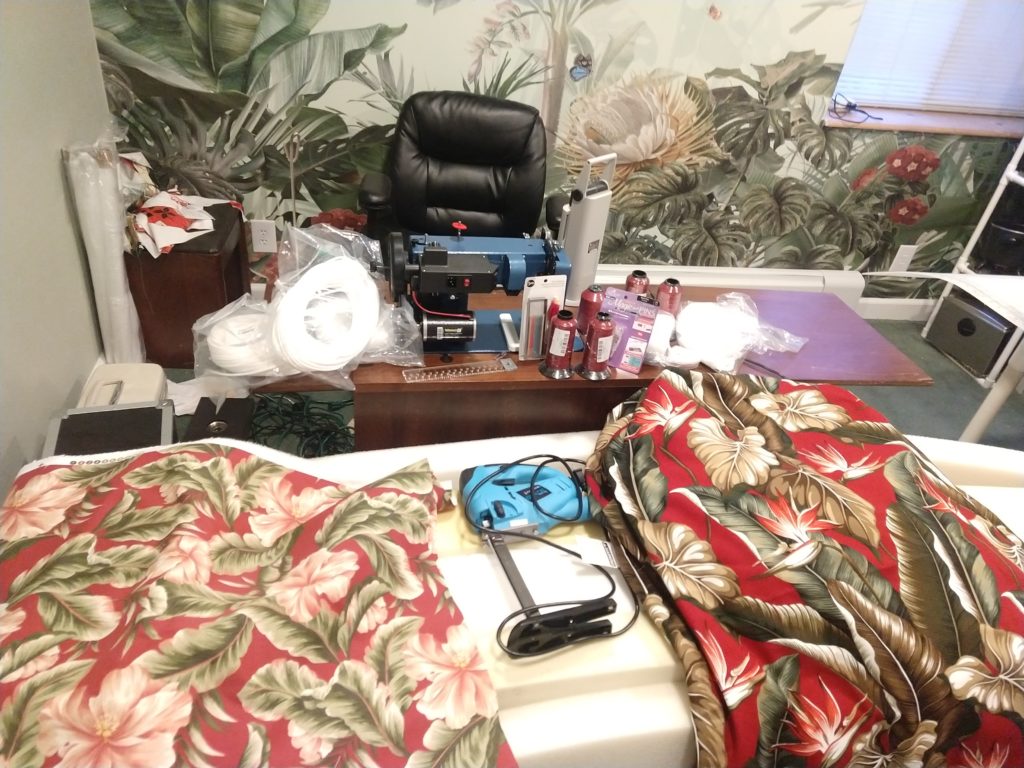 So I repurposed the fabric Lina bought for the temporary cushions and made some new outdoor cushions for the set. They turned out pretty well, but I wasn't happy with the foam. I'll never buy foam online again!